Deluxe Watercolour Brush Set
Introducing our 100% synthetic DELUXE brush set. This set includes 5 professional quality brushes to enhance your paintings and improve your skills as an artist.

Ships from our Canadian studio.
See shipping FAQ here
.

100% synthetic fibers = no animal fur
Customer Images:
Share yours with @wonderforest on Instagram to be featured here!
Level-up Your Painting Game
This set of premium watercolour brushes includes five varying brush head shapes to cover a wide range of applications and will help you achieve different effects. The bristles are made with our exclusive combination of synthetic fur which is super soft, flexible, and will hold onto water just as well as real fur-based brushes.
Features & Brushes Included
Bristles: 100% Synthetic and cruelty free!
This set includes a 3/4 inch Oval Mop brush, size 20 Round brush, 1/2″ Flat Wash brush, 1/2″ Petal brush, and 3/8″ Dagger brush.
The wood handle is painted in a soft blush tone in a matte finish that allows for a smooth grip.
Brass ferrule in a gorgeous rose gold colour
Each brush comes individually wrapped and protected in a reusable package of 5
Brush Care
All of our brushes come with a thin adhesive layer over the bristles to protect from fraying during shipping.  Please always run your brush under water and agitate lightly to remove the coating before use.
Never leave your brush sitting in water. Lay flat to dry to preserve shape.
3/4″ Oval Mop Brush
This brush contains a lot of hair with a rounded tip and is perfect for filling large areas with paint or water. It's super soft and "floppier" than a standard round brush. A dry mop brush can also be a great tool for lifting water or paint out of a painting like a sponge.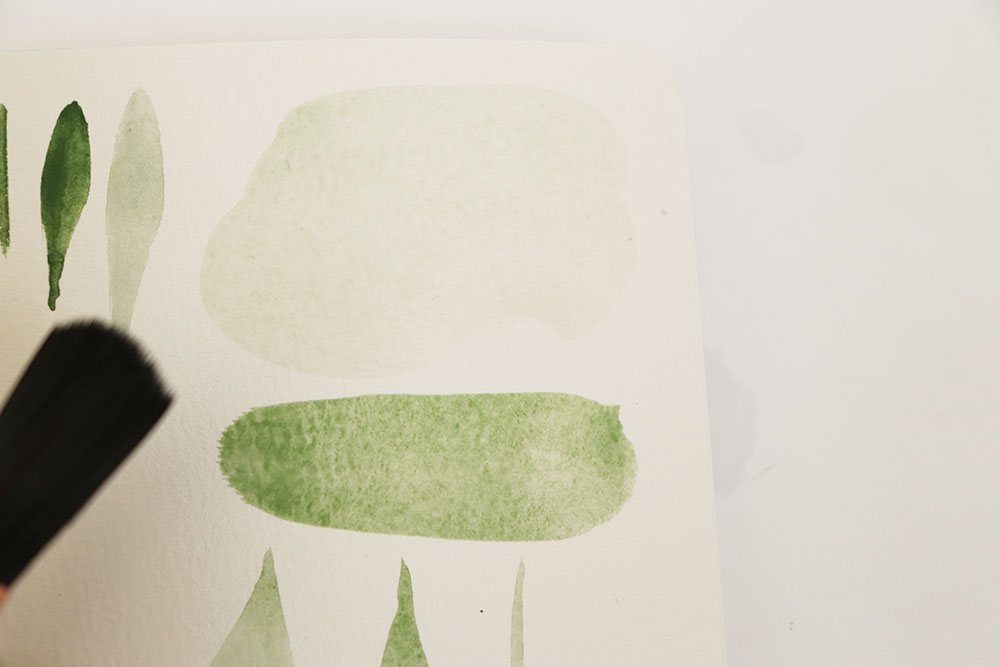 #20 Round Brush
The largest of our round brush collection… the #20! This heavy duty round brush can help you quickly create larger elements in your artwork and can hold a lot of water or paint! It's bristles are shaped to a point and packed densely.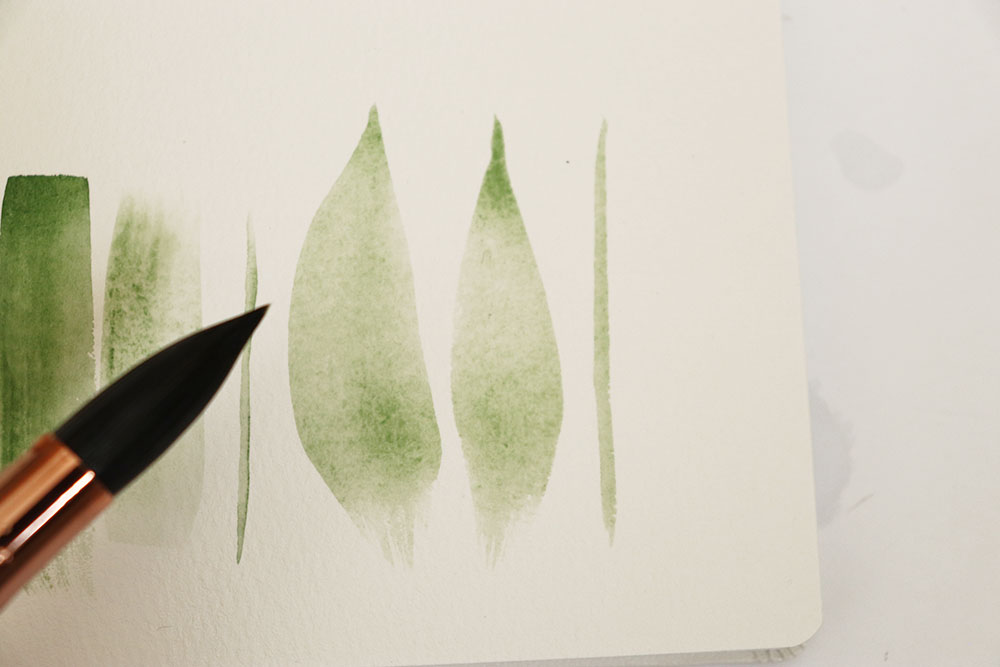 1/2″ Flat Wash Brush
This brush has great snap back which allows for fluid painting. It is used for broad brushstrokes, edging, and can also be used on its side/top edge for thinner line work. A basic essential that every artist needs in their toolkit!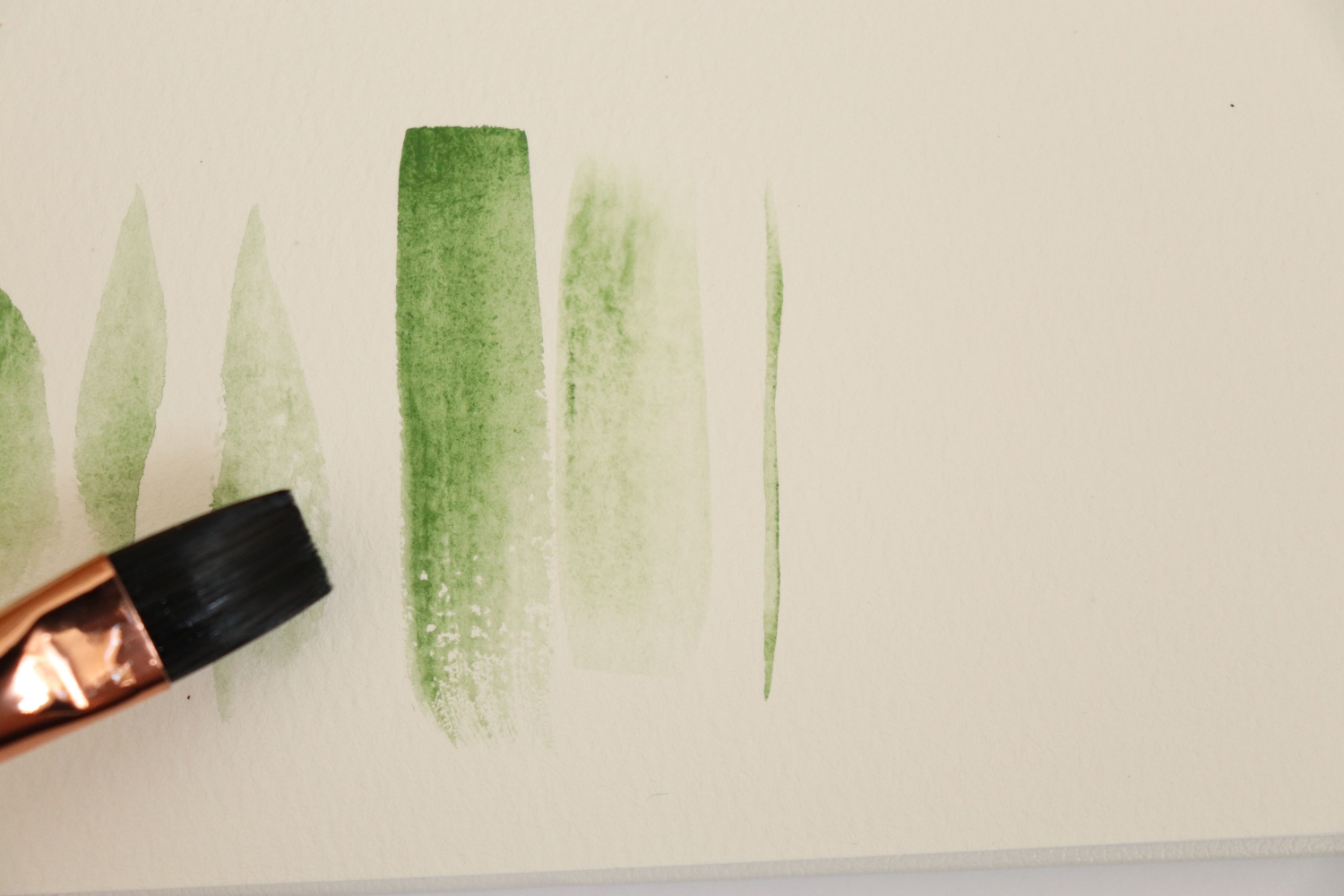 1/2″ Petal Brush
Our Petal brush is a flat brush that comes to a pointed teardrop shape at the top… like a petal! This brush can create unique details and is such a fun way to create one-stroke flower petals and more.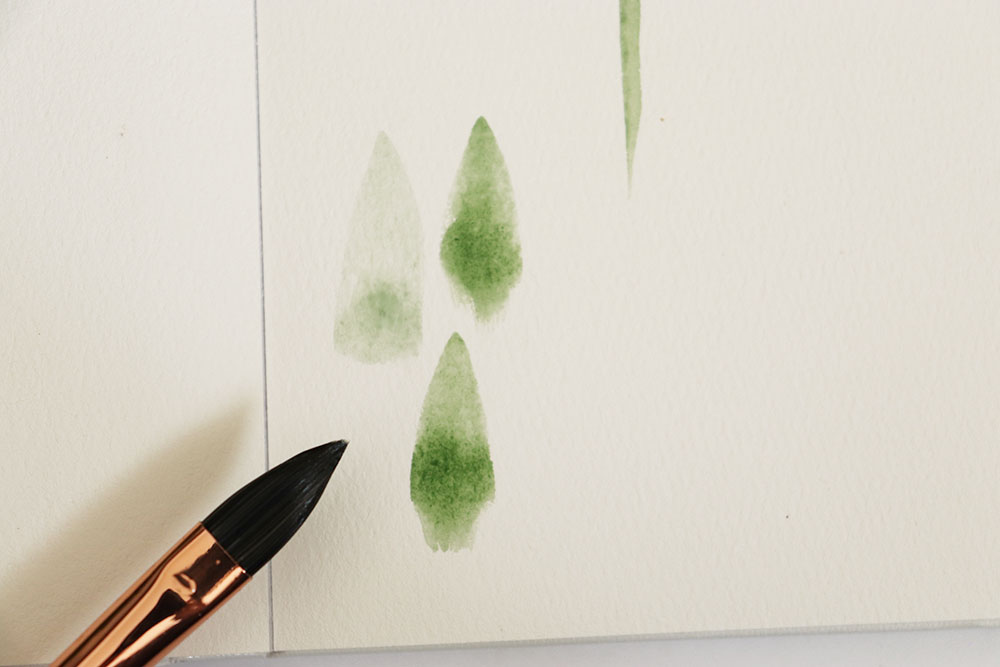 3/8″ Dagger Brush
Also called a Sword or a Striper brush, this brush has bristles that are shaped on a sharp angle.  Depending on how you angle the brush while you paint, you can achieve various different looks. Use the fine tip for thin lines, or rotate it while you paint to create calligraphic strokes.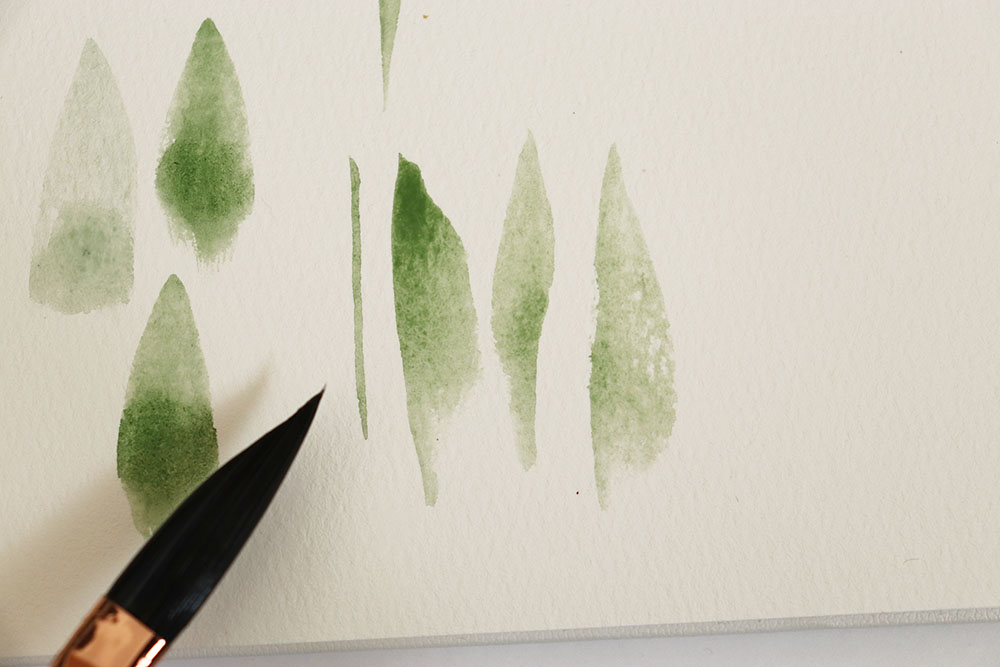 Only logged in customers who have purchased this product may leave a review.
Rated 4.92 out of 5

From:

$

18.00