Premium Watercolour #8 Round Brush
in stock
A single #8 round brush from our Premium Watercolour Brush Set. Because sometimes you just need an individual brush!

Ships from our Canadian studio.
See shipping FAQ here
.

100% synthetic fibers = no animal fur
in stock
Customer Images: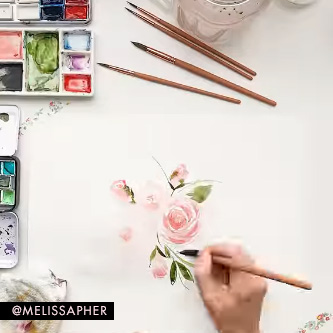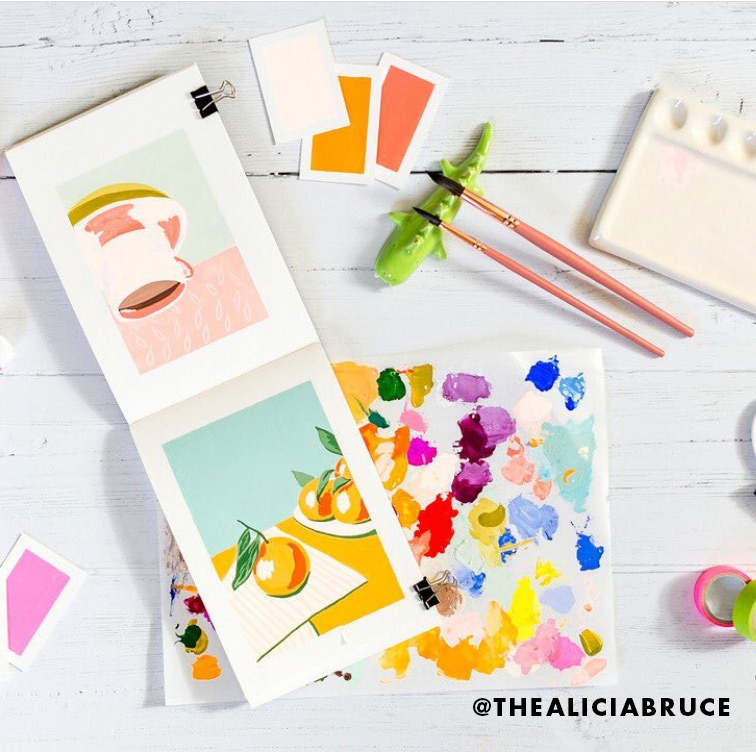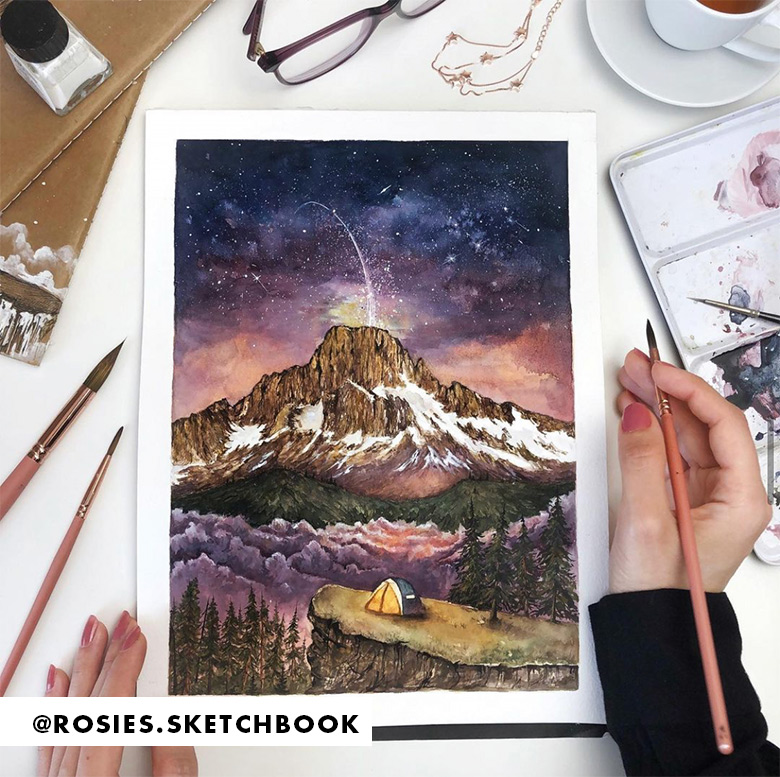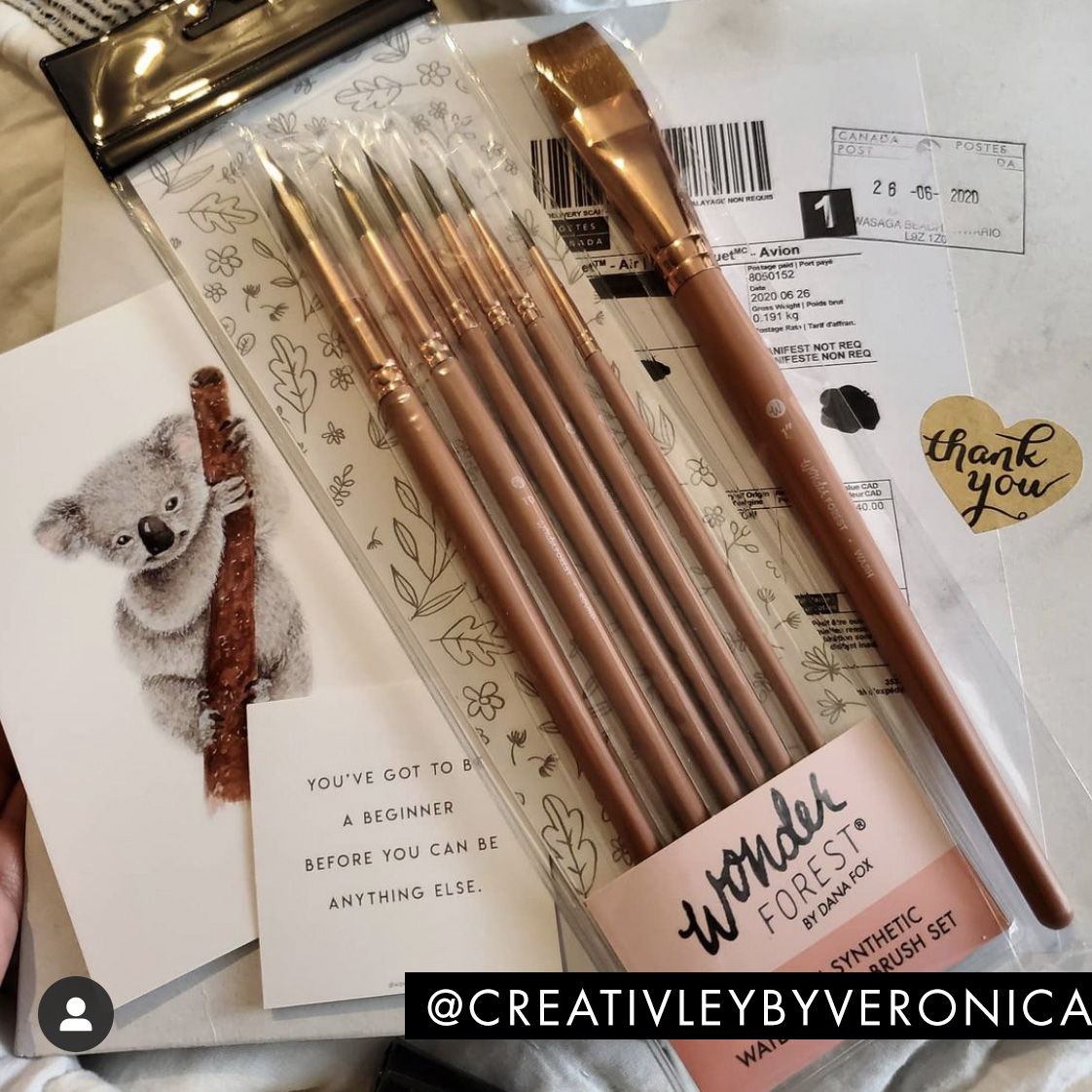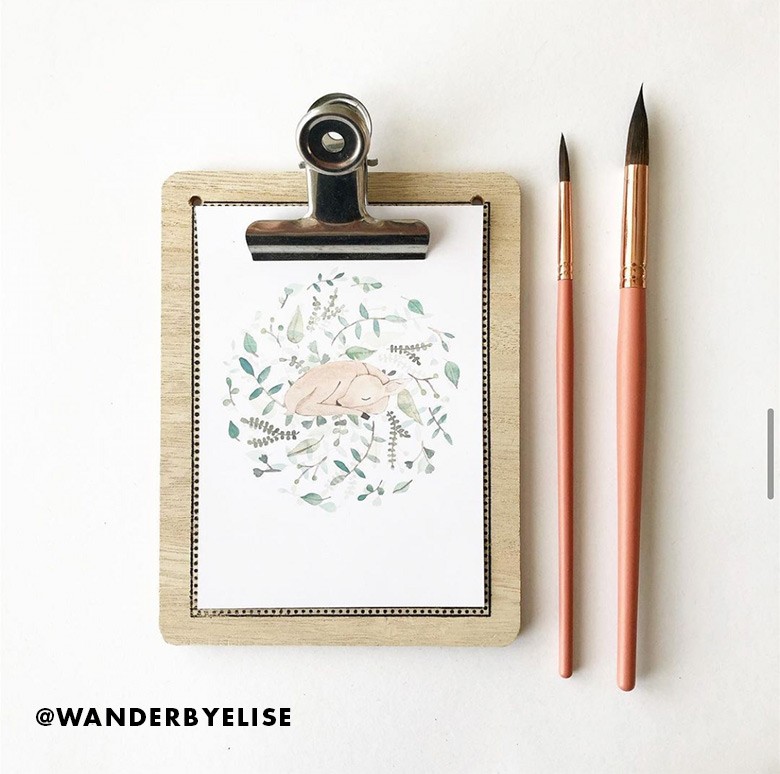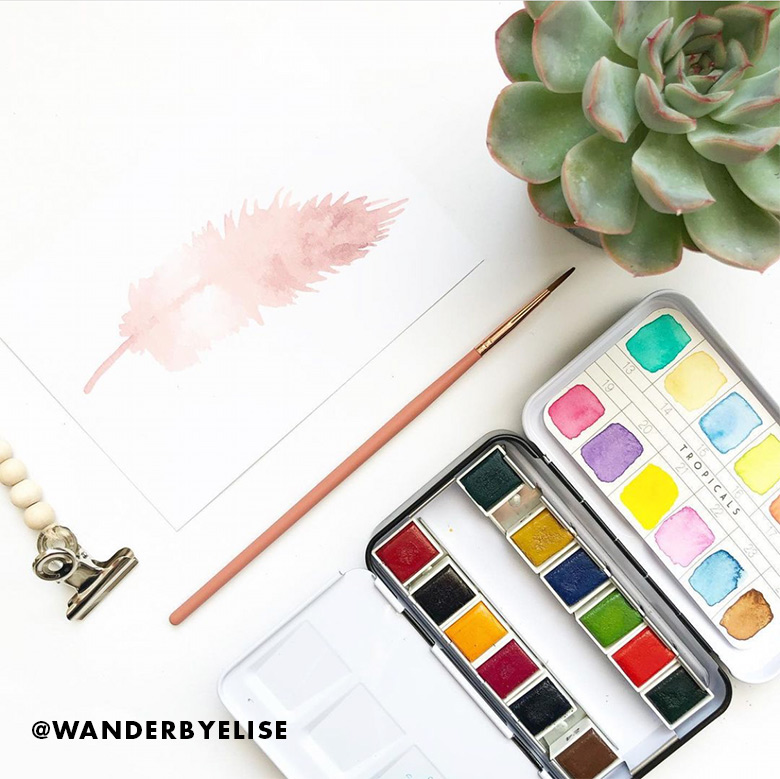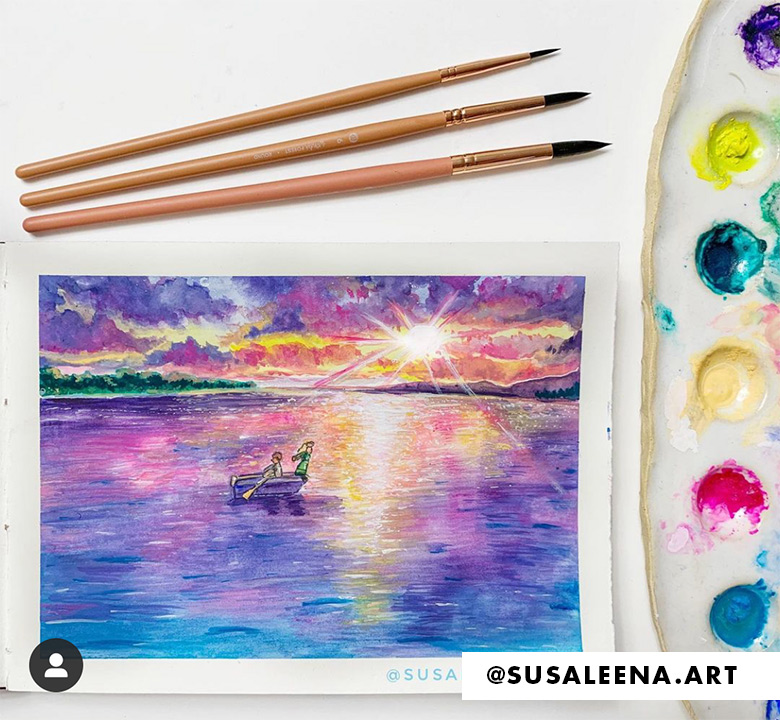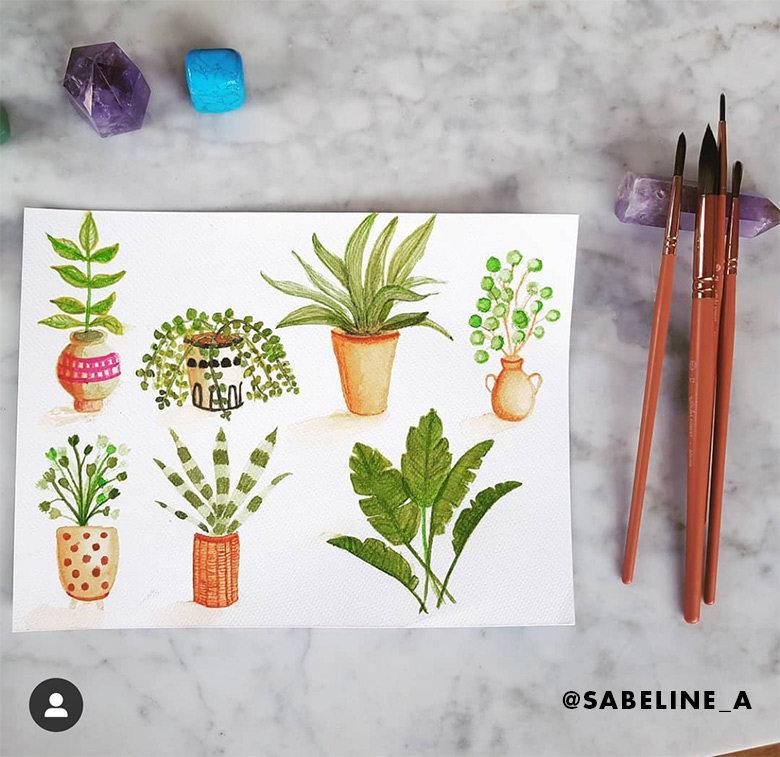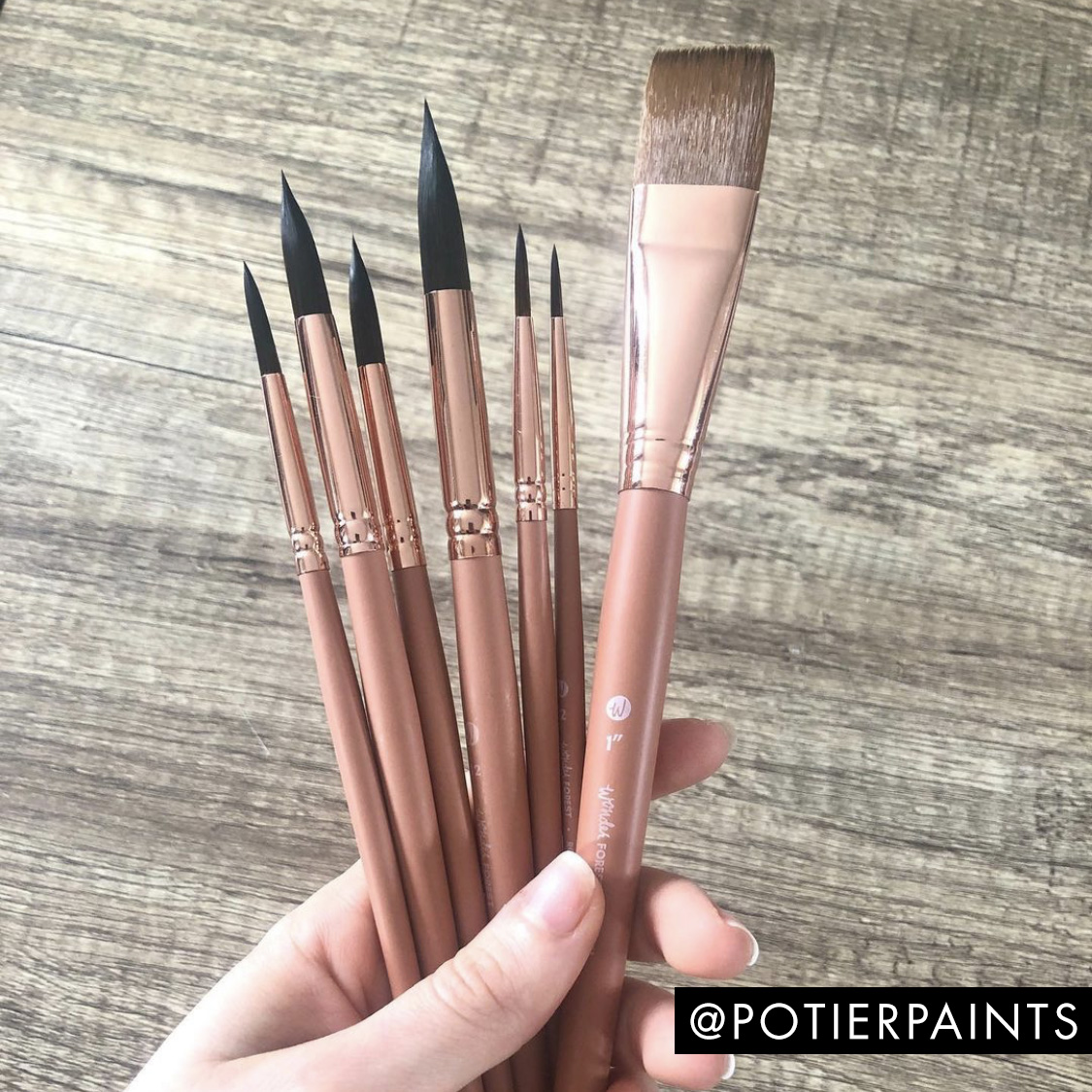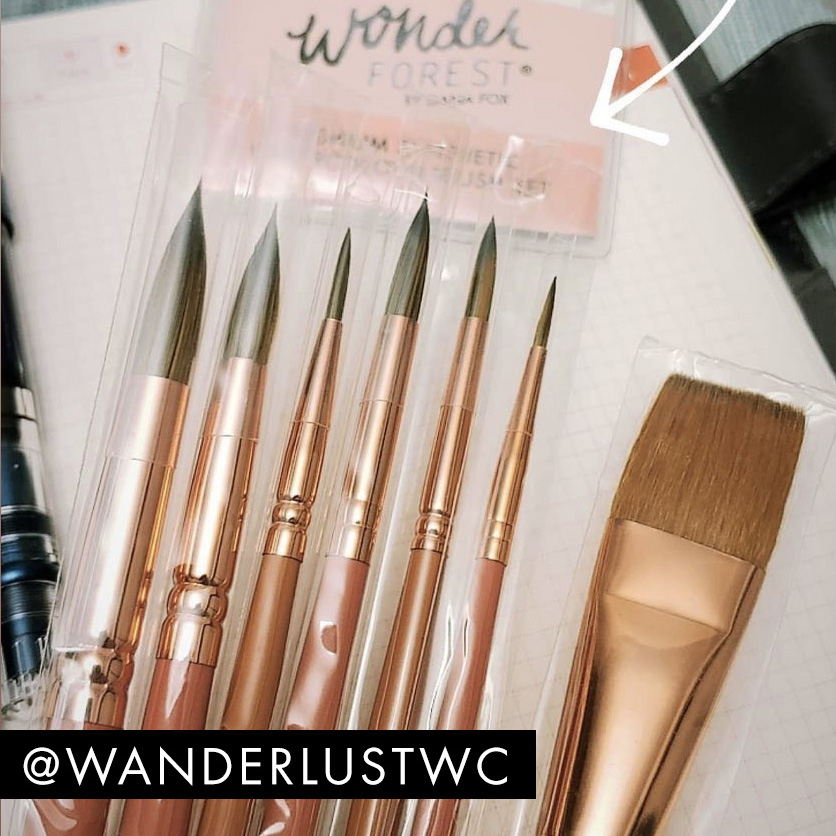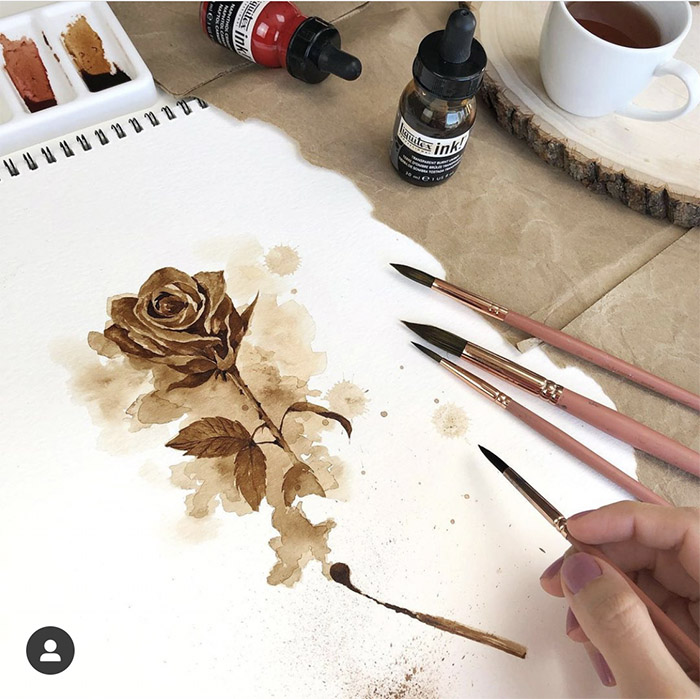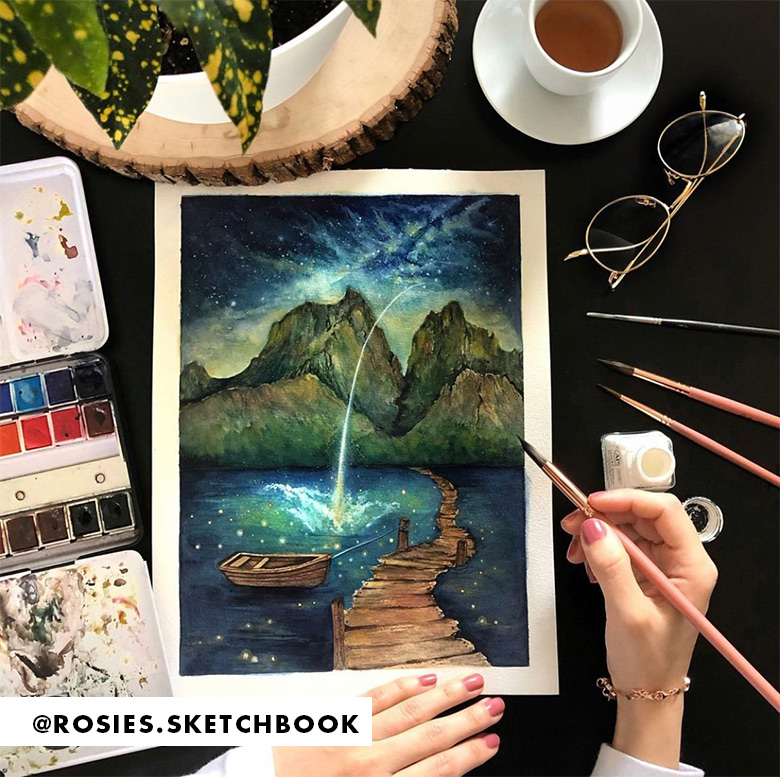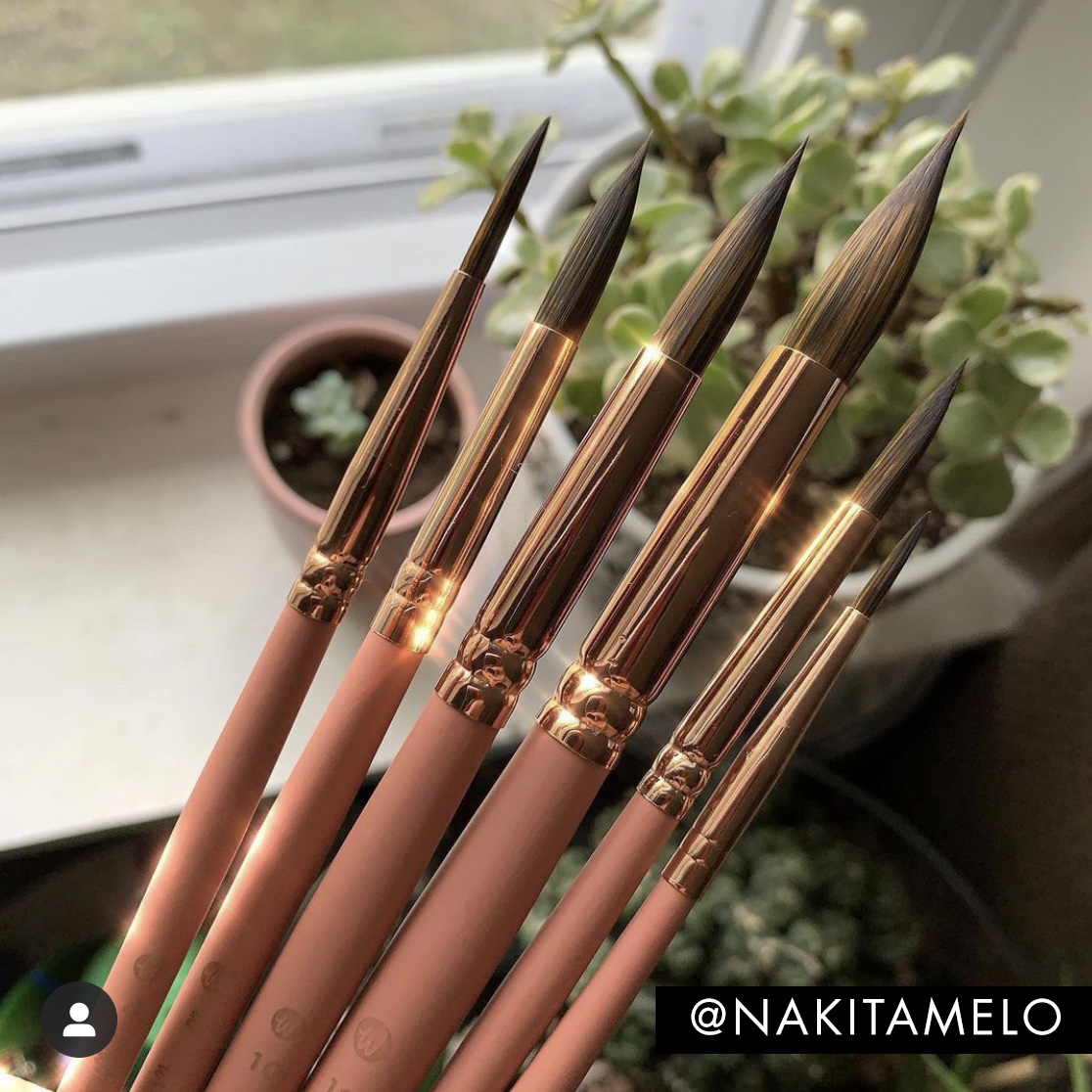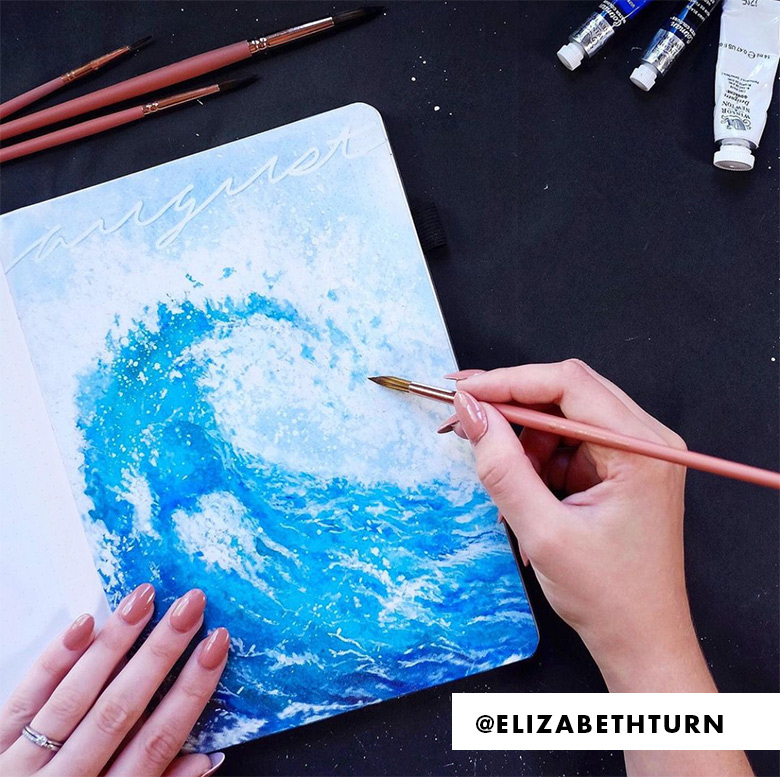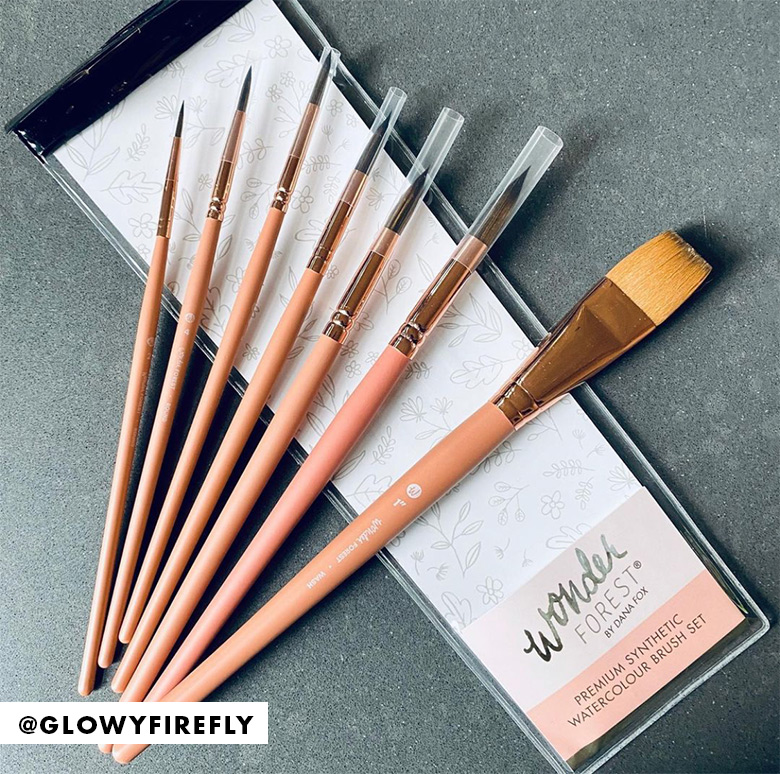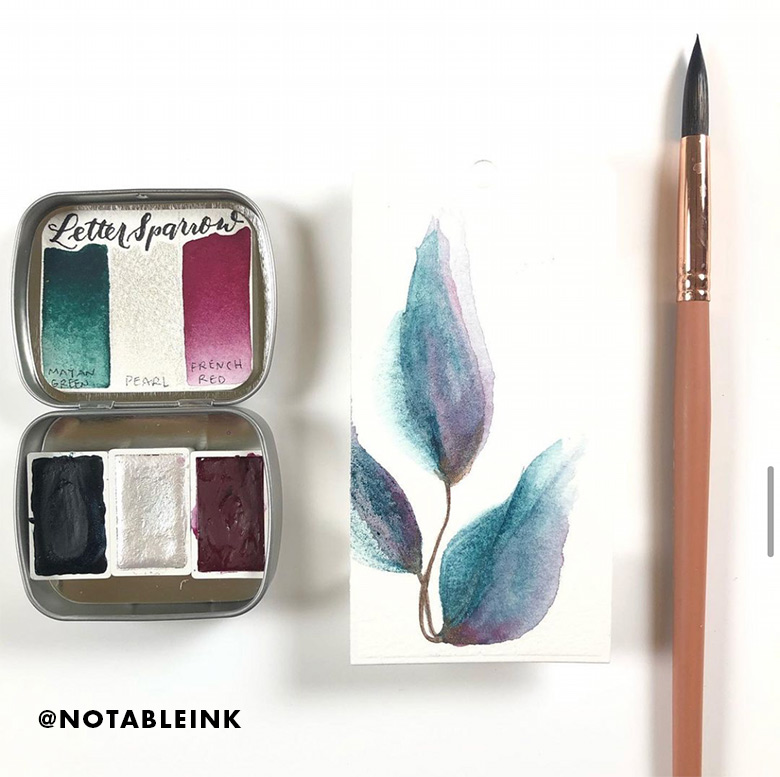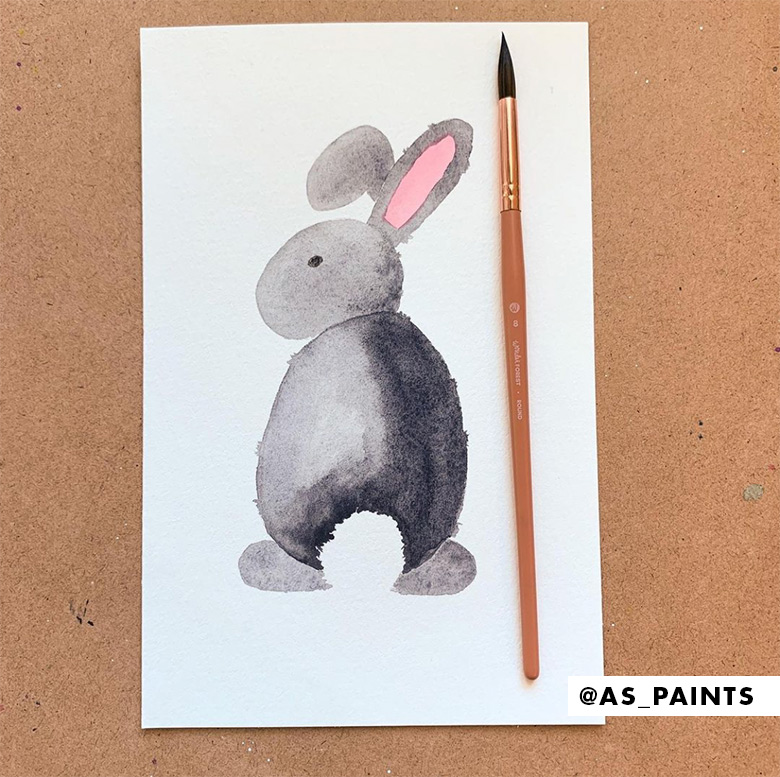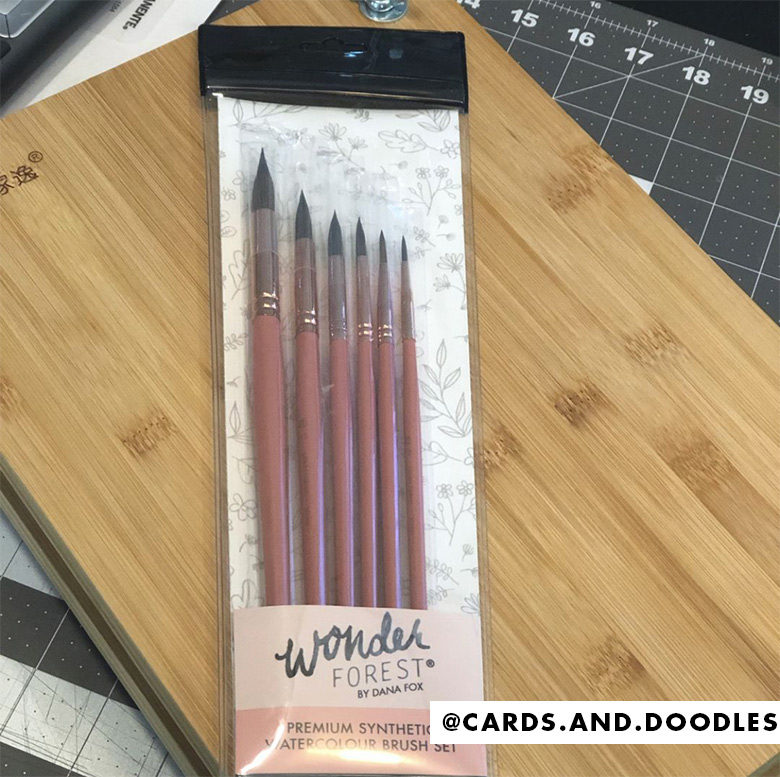 Your new favourite brushes
As a watercolour artist and animal lover, I wanted to create a brush that not only performed amazingly, but was made of 100% synthetic brush fibres. The bristles of these brushes are incredibly soft, absorbent, and as flexible as genuine fur based brushes. The tips of the brushes are pointed to razor precision for the finest detail work, no matter the size!
Features
Bristles: 100% Synthetic and cruelty free!
Ultra pointed tip allows for incredible detail
Wood handle: premium slim design for comfort and control
Ferrule: Brass with a rose gold finish
Flexibility: bristles snap right back to a point without fraying
Brush comes individually wrapped and protected
Brush Care
All of our brushes come with a thin adhesive layer over the bristles to protect from fraying during shipping.  Please always run your brush under water and agitate lightly to remove the coating before use.
Never leave your brush sitting in water. Lay flat to dry to preserve shape.
100% Vegan and Cruelty Free
It's tough to find an affordable synthetic brush that works the same as real fur brushes, which is exactly why we wanted to fill this niche!  After nearly a year of testing, our exclusive fibre combination hit all of the marks. Our brushes are soft, flexible, and able to hold water extremely well. And best of all, they are created without harming any animals.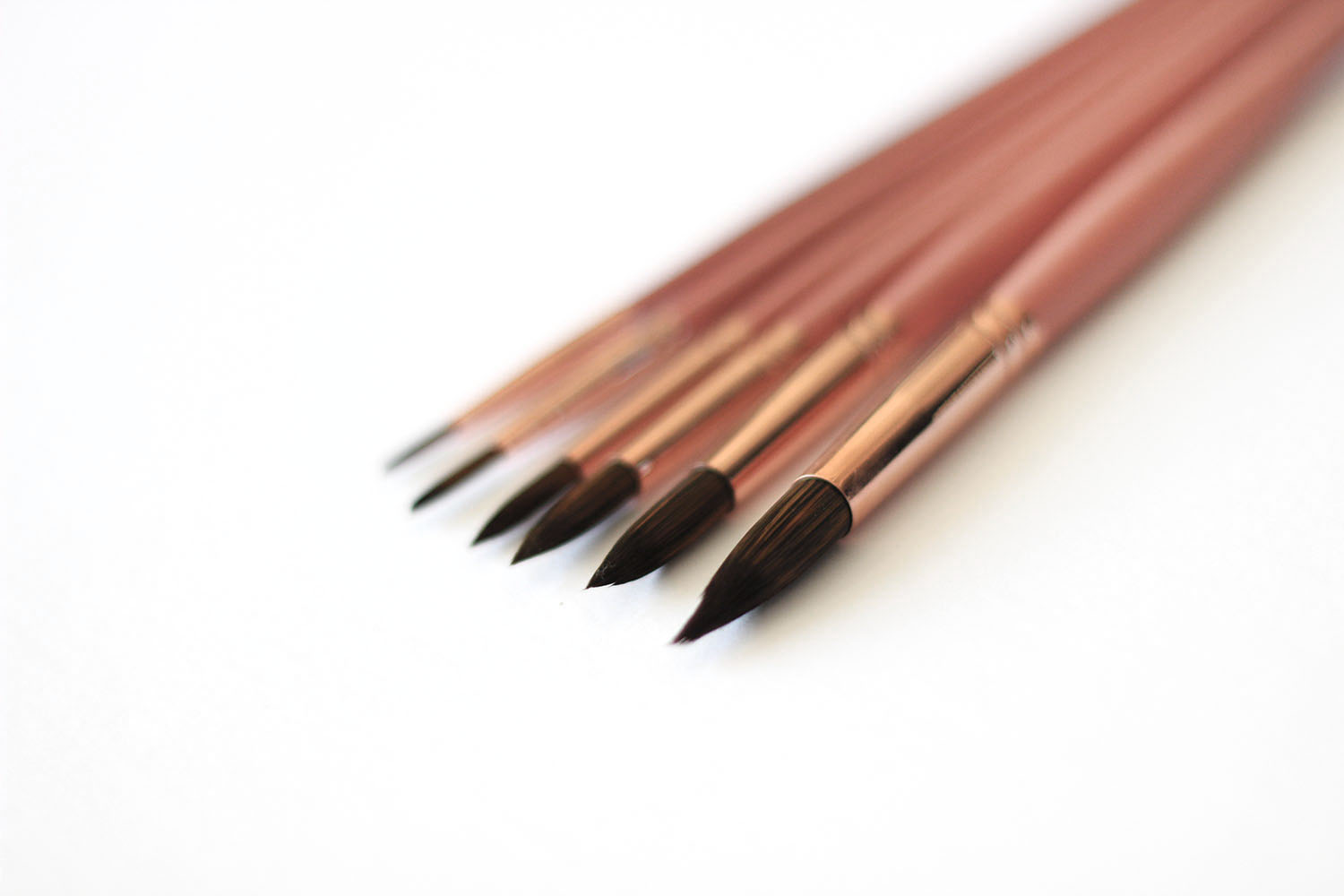 Precision Tip
The ultra pointed tip allows for detail unlike any other. Even with the largest brush size, tiny marks are still possible.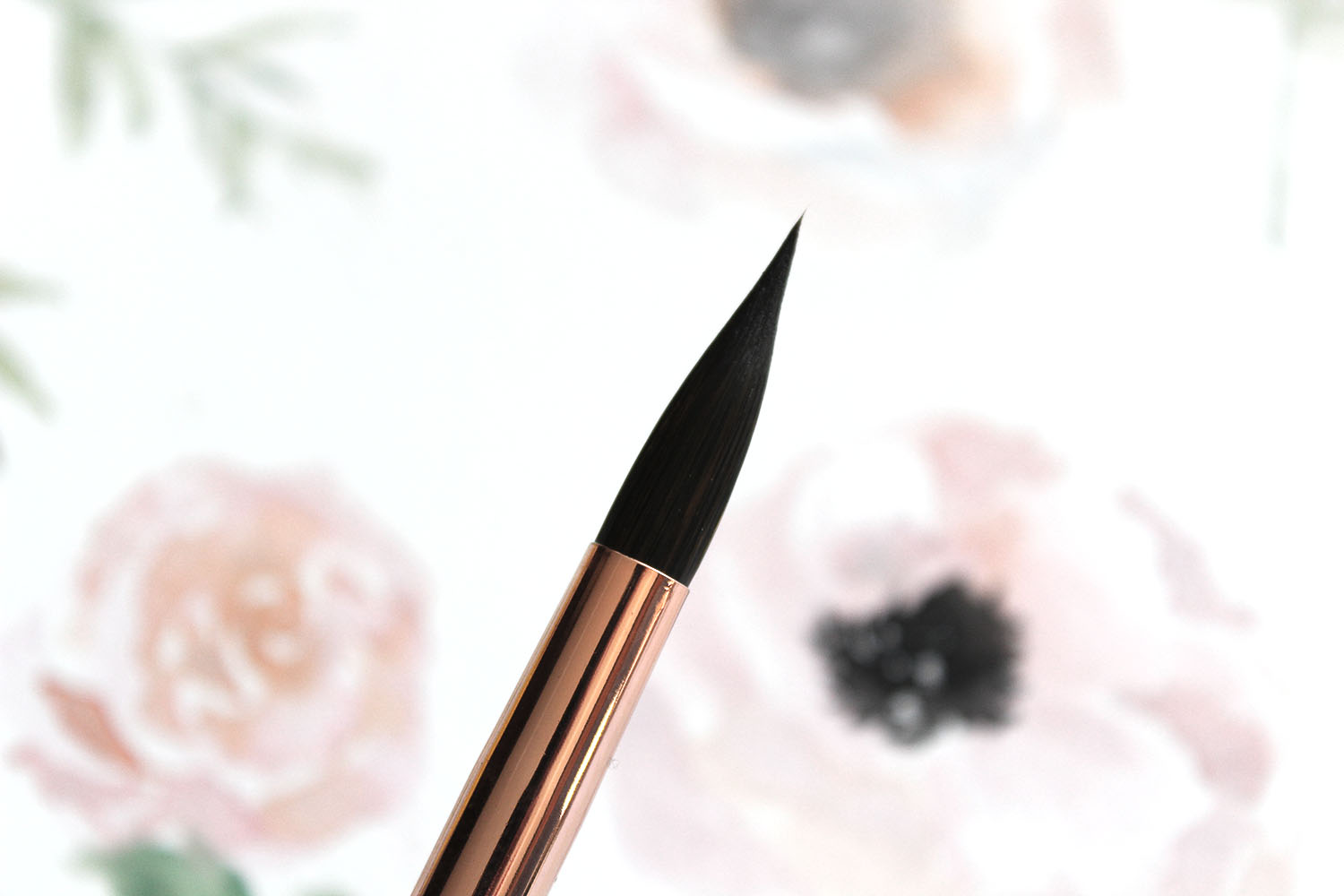 Slim Comfort Grip
With a slimmer profile, Wonder Forest watercolour brushes are comfortable to hold and allow for even better brush control.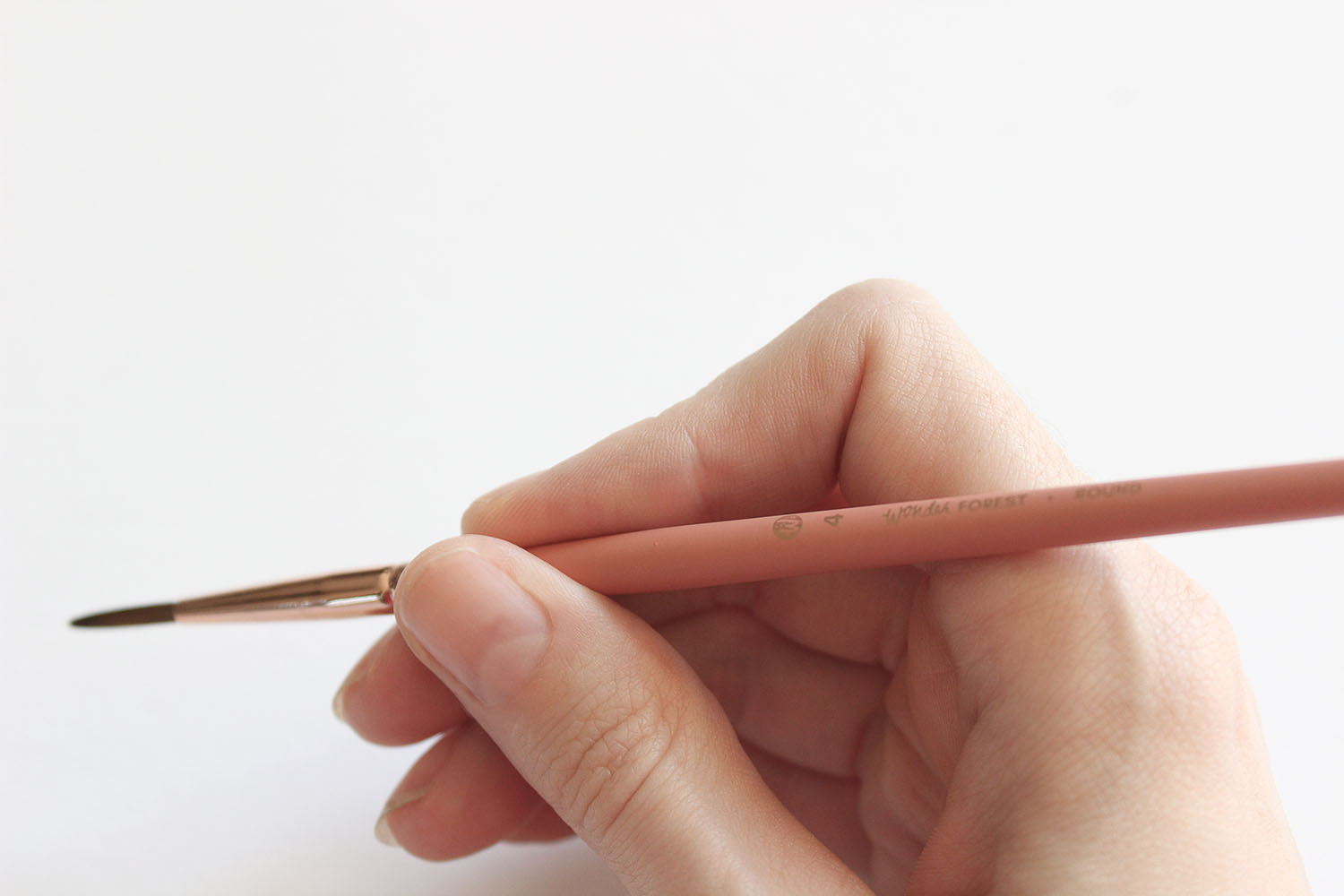 Only logged in customers who have purchased this product may leave a review.
Rated 5.00 out of 5

$

19.99

Rated 4.33 out of 5

$

4.50

Save

10%

Save

$

4.50

Only

$

40.48

Rated 5.00 out of 5

$

44.98